By Rita Brhel, managing editor and attachment parenting resource leader (API)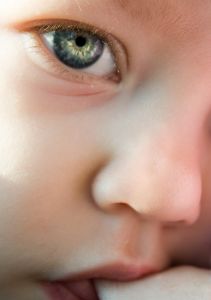 Breastfeeding has seen the gamut in terms of public support. For centuries, it was the most natural thing to do, and then in the mid-20th Century, it suddenly became taboo and nearly disappeared from Western civilization. Through La Leche League International and other breastfeeding advocates, it has steadily made a comeback into mainstream family culture. But, in some respects, breastfeeding still has a long way to go — in normalizing public breastfeeding and breastfeeding for working mothers, and improving access to lactation services for all socio-economic classes by enabling lactation consultants to be reimbursed by health insurance and Medicaid.
"It's very important that people realize they have a voice and that people will listen to that voice — and you don't have to have a lot of letters after your name," said Dr. Laura Wilwerding, MD, IBCLC, FAAP, FABM, a pediatrician in Plattsmouth, Nebraska USA, and a pediatrics professor at the University of Nebraska Medical Center in Omaha, where she lectures on breastfeeding medicine, child advocacy, antibiotic overusage, and obesity prevention.
In addition to being a fellow of the International Academy of Breastfeeding Medicine, Wilwerding is involved in the Nebraska chapter of the American Academy of Pediatrics as the breastfeeding coordinator, the Nebraska Breastfeeding Coalition on the leadership team, and as a member of the Nebraska Nutrition, Physical Activity, and Obesity Prevention Advisory Board. Wilwerding spoke during the La Leche League of Nebraska Annual Breastfeeding and Parenting Conference in May 2011 in Omaha, Nebraska USA.
"Particularly locally, you do have power, and not just with elected officials but also hospital administrators and human services program directors," she said. It's all in your approach. Continue reading The Basics of Breastfeeding Advocacy →